LISA GRAHAM, Music Director

Lisa Graham is in her fifteenth season as Music Director of the Metropolitan Chorale. Under her leadership, the Chorale's membership has grown in size to 100 members who hail from communities throughout the Boston area. Dr. Graham has shaped the Chorale's programming to include contemporary, American, and lesser-known programs, alongside the masterworks of the repertory. She has enhanced the reputation and reach of the Chorale through collaborations with acclaimed vocalists and instrumentalists, as well as established composers of our day. In a review of her guest appearance conducting the Metropolitan Chorale and the Boston Pops last December, Broadway World praised Dr. Graham as "a spellbinding maestro, balletic in her direction … a great connection with her performers on stage."
JULIA SCOTT CAREY, Collaborative Pianist
Julia Scott Carey began her music training at the New England Conservatory Preparatory School, where she received the Lanier Prize for Most Outstanding Graduating Senior. She was one of the first students admitted to the Harvard-New England Conservatory joint degree program, through which she received a master's degree in composition. She received a second master's degree in collaborative piano from Boston University.
---
Artists-in-Residence
---
Caroline Corrales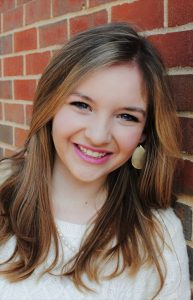 Soprano Caroline Corrales is proud to make her Boston debut with the Metropolitan Chorale. Hailing from St. Louis, Missouri, she earned a Bachelor of Music degree from Webster University, and is currently pursuing a Master of Music degree from Boston University. Recent stage credits include Maria in Jasper Sullivan's A Shell of a Troll (world premiere), Fairy Godmother in Pauline Viardot's Cendrillon, Madame Herz in W. A. Mozart's The Impresario, and Sophie in Jules Massanet's Werther. She made her European debut in Périgeux, France, in the role of Guadalena in Jacques Offenbach's La Périchole. This past spring she was named a winner of the Southern Illinois Young Artist Organization's annual Vocal Competition, and she was previously a Regional Winner of the New York Lyric Opera Competition.
She currently resides in Boston, Massachusetts with her husband and two young children.
Alexandra Dietrich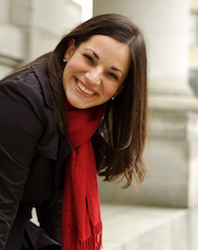 Alexandra Dietrich, originally from Freeport, Maine, is a mezzo-soprano who has been praised for singing with "passion and understanding". She is a graduate of the University of Southern Maine with a BM in Music Performance and attended the Longy School of Music for her GPD in Opera.
Alexandra has performed with many Boston area opera companies and orchestras including Odyssey Opera, Juventas New Music Ensemble, Boston Youth Symphony Orchestra, OperaHub, Eureka Ensemble, and MetroWest Opera where her recent performance as Jo March in "Little Women" was hailed as "large of personality with an instrument to match" and possesed "polish and star power" and was awarded the Arts Impulse Award for Best Female Performer in an Opera this past March . Favorite roles to date include Anita in "West Side Story" with Asheville Lyric Opera, Jade Boucher in the New England Premiere of "Dead Man Walking", and Carmen in NEMPAC Opera's "Carmen". She is the proud mother of her one year old son, Javier Tadeo. Please visit www.alexandradietrich.com for more information about upcoming performances.
Michael Merullo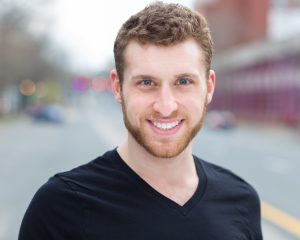 After having the privilege of singing alongside the Metropolitan Chorale in the Boston Pops' Holiday tours for the past three  years, tenor Michael Merullo is thrilled to participate in the choir in a new role as tenor AIR. As a native Bostonian, Michaelperforms mostly in the local opera, choral and musical theatre communities. This season Michael will return to the Odyssey Opera stage to perform a concert version of Charles Gounod's La reine deSaba (The Queen of Sheba.) Michael looks forward to singing the tenor recitative in Bach Cantata 140, "Sleepers, awake" with the Cantata Singers.  
Previous engagements include his annual involvement with the Boston Youth Symphony Orchestra in their winter opera, performing in the world premiere of the Ouroboros Trilogy of operas and his solo work with the Sippican Choral Society. When he is not performing, Michael offers voice lessons to young singers in the Boston area. Outside of his life as a musician,Michael works as a Realtor and is a proud uncle to three wonderfully creative and energetic superstars. For more information, please visit www.michaelmerullomusic.com
Christopher Weigel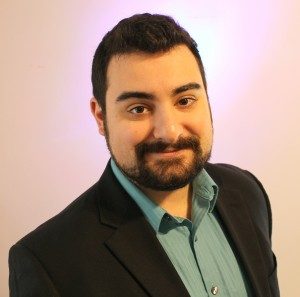 Christopher Weigel, baritone, is quickly becoming an established classical singer, teacher, composer, actor, and contemporary recording artist. Since earning an M.M. from New England Conservatory (NEC) in 2013, immediately following his bachelor's degree in Vocal Performance and Music Education from Ithaca College, Christopher has served as music director at two Boston Catholic schools and now teaches music in the Stoughton Public Schools.
While at NEC, Christopher starred in a traveling outreach opera for children in Greater Boston and held a lead role in the US premiere of Rossini's La Gazzetta. He was also a dueling pianist at the famous Lansdowne Pub at Fenway and sang in the opening quartet for Keith Lockhart's Christmas Carol Sing-Along with the Tanglewood Festival Chorus.
This past year he premiered a recently discovered cantata by Giacomo Carissimi at the University of Hartford under Dr. Susan Mardinly (with grateful permission from Biblioteca of Venice Conservatory of Music "Benedetto Marcello"). For the past four years, he has enjoyed touring with the Metropolitan Chorale and Boston Pops on their annual Holiday Tour.
Christopher currently writes and records new music in Boston, where he lives, while actively pursuing new opportunities in his music career. Learn more at www.ChristopherWeigel.com.